Analyze any Stock in a Snap
Growin's AI evaluates stocks across 5 dimensions, enabling you to spot strengths and opportunities for your trading strategy.

Lower Value Score
Limited and unstable profit growth.

Weak financial safety.

Price at a relatively expensive level.
Higher Value Score
Strong and stable profit growth.

Excellent financial safety.

Price at a relatively inexpensive level.
Grasp Sector trends by AI
Spot on the status of 11 sectors and capturing the strong sector and stock trends.

Cater to Your Investment Style
Align your investment style with a 5-dimension AI score combination.
AI Score Fusion for Investing:
Highlight Showcase
Growin Proprietary Indicator
The Power Squeeze and Surfing Trend indicators help identify stocks with accumulated energy and capture signals for significant upward movements.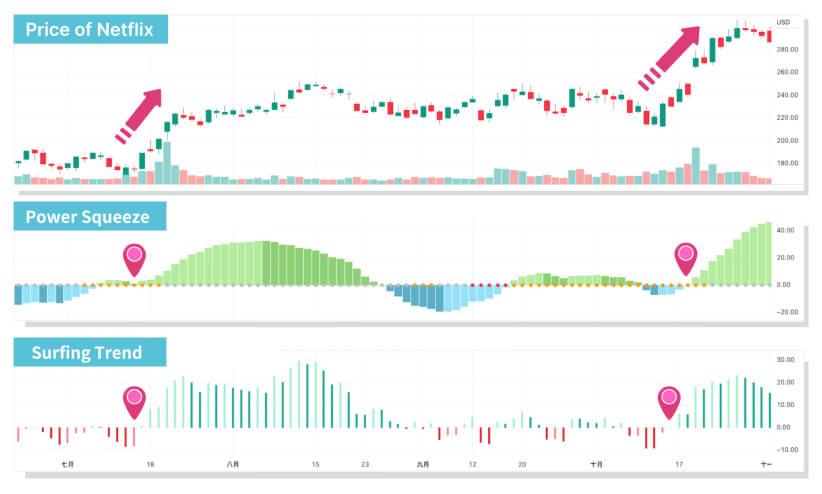 AI historical scores give investors insights on stock performance relative to the AI score, with scores of 3 or higher indicating more prominent performances.decisions.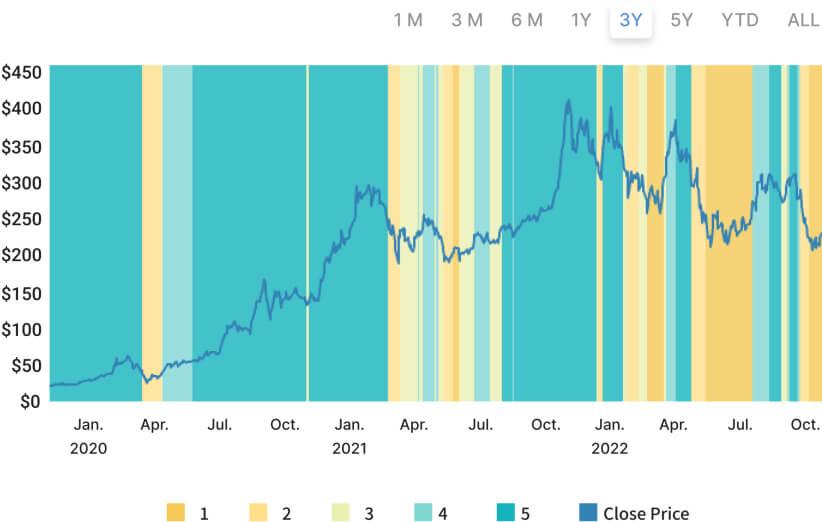 Create AI-based entry and exit rules, backtest and analyze performance from 2007, and identify optimal strategies for your preferred stocks.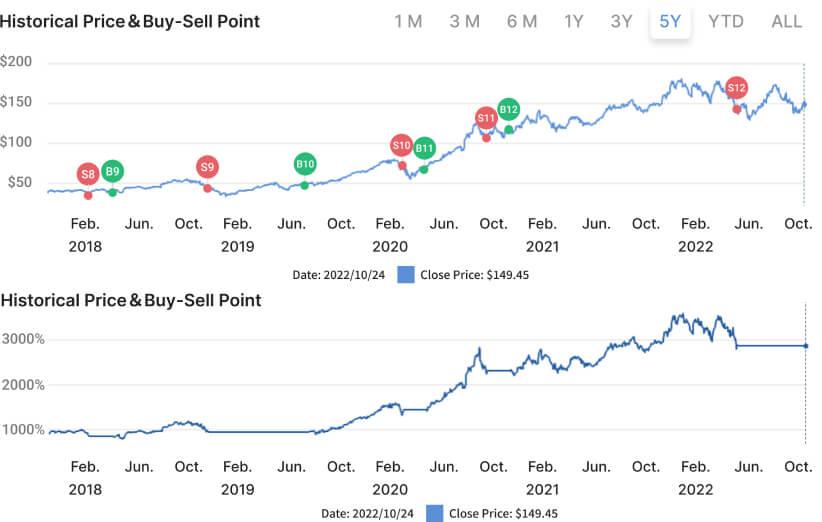 Stocks & Market Comparison
Compare your favorite stocks' performance with similar sectors, the overall market, and the S&P 500 benchmark for confident decision-making.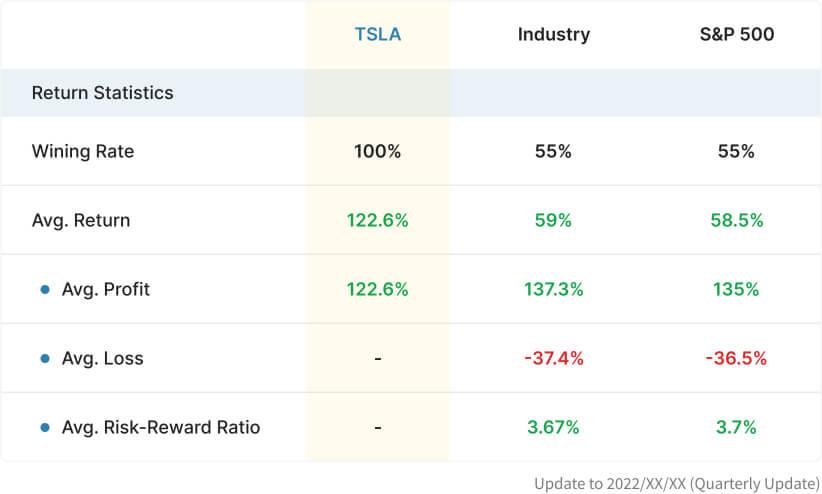 Discover potential stocks with ease using Growin's 5-dimensional AI scoring and proprietary indicators.