Your Savings Could Be More Wisely!
We bring passive investing, plus self-derived machine learning techniques to Growin. Every dollar of yours will be invested properly. Not just diversifying investment risk, but also catch the opportunity of growth.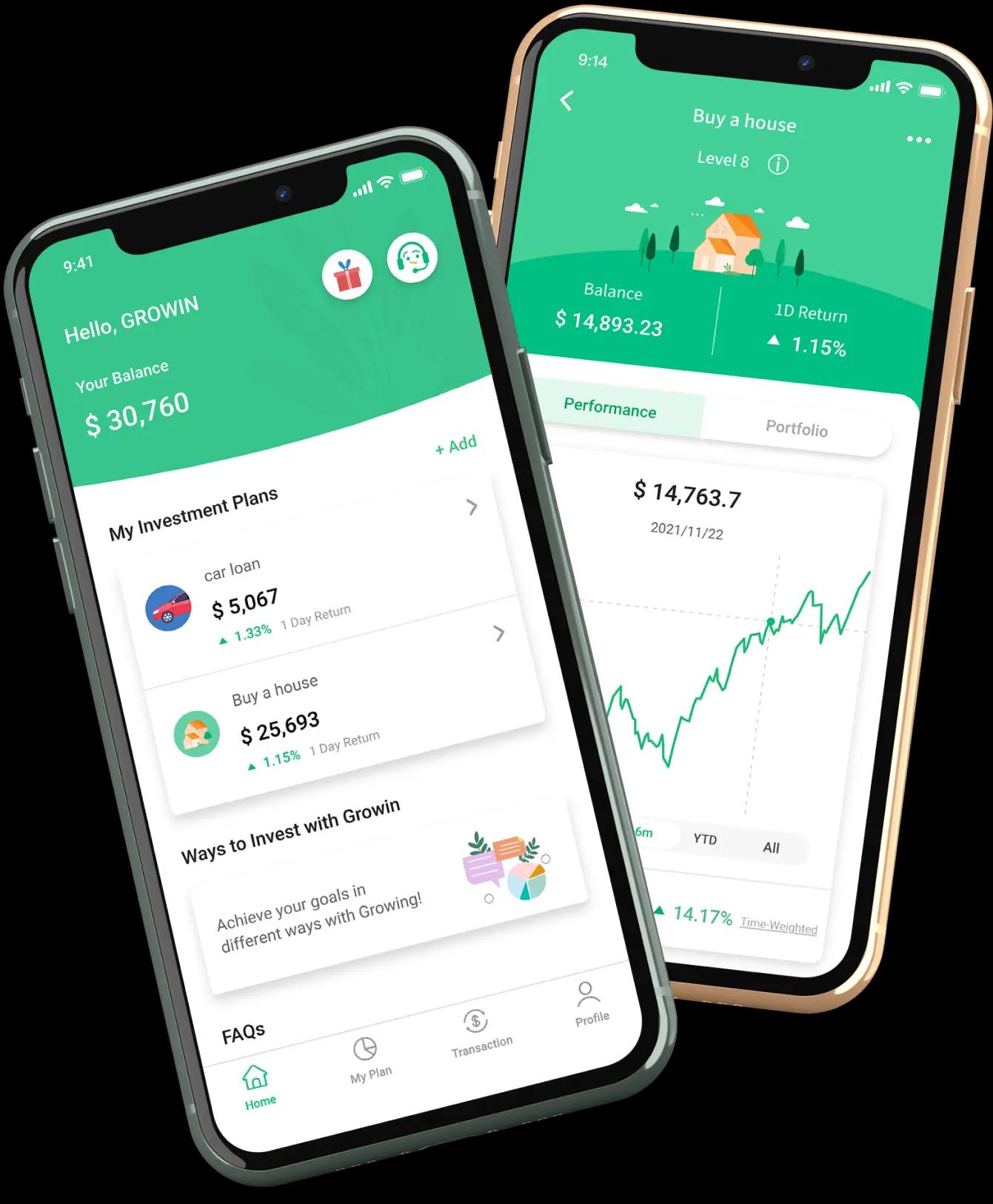 We Get All You Need Ready
The only thing we need is your financial goals, you don't have to worry about doing market research, data analysis, asset allocation, or even trade. Growin is all set.
Algorithm Does All
Growin's intelligent algorithm makes all the investing processes disciplined and automated. No human intervention.
No Unnecessary Cost
From market analysis to trading, all processes are automated, so that we can keep the costs on time and money low.
Tailor-made for You
We consider your risk, investment goals, and current market environment to design a portfolio right for you.
What's Your Portfolio Look Like?
My Risk Level6
Growth Portfolio
Expected Return: 13.69%
Annual Fee: 0.60%
Strategy Mix
ETF Asset Allocation
Cash
Bond
Stock
Inflation Protected
We use multiple investing strategies, combined AI-driven asset allocation and value investing in stocks, to help you participate the stock market growth but in the meantime to smooth out possible bumps. Want to excel in life? This portfolio can color your life if you want to grow your capital quickly.