What if the stock market go down dramatically?
Any protection mechanism ? Growin's protection mechanism is using bond and gold ETFs to ease the risk that comes along with the stock market. These assets usually have inverse or little correlation to the stock-related assets. The following correlation matrix is based on the past 3-year data of stock, bond and gold ETFs. The cell with darker color indicates the assets have higher correlation. The cell with lighter color indicates the assets have little or negative correlation.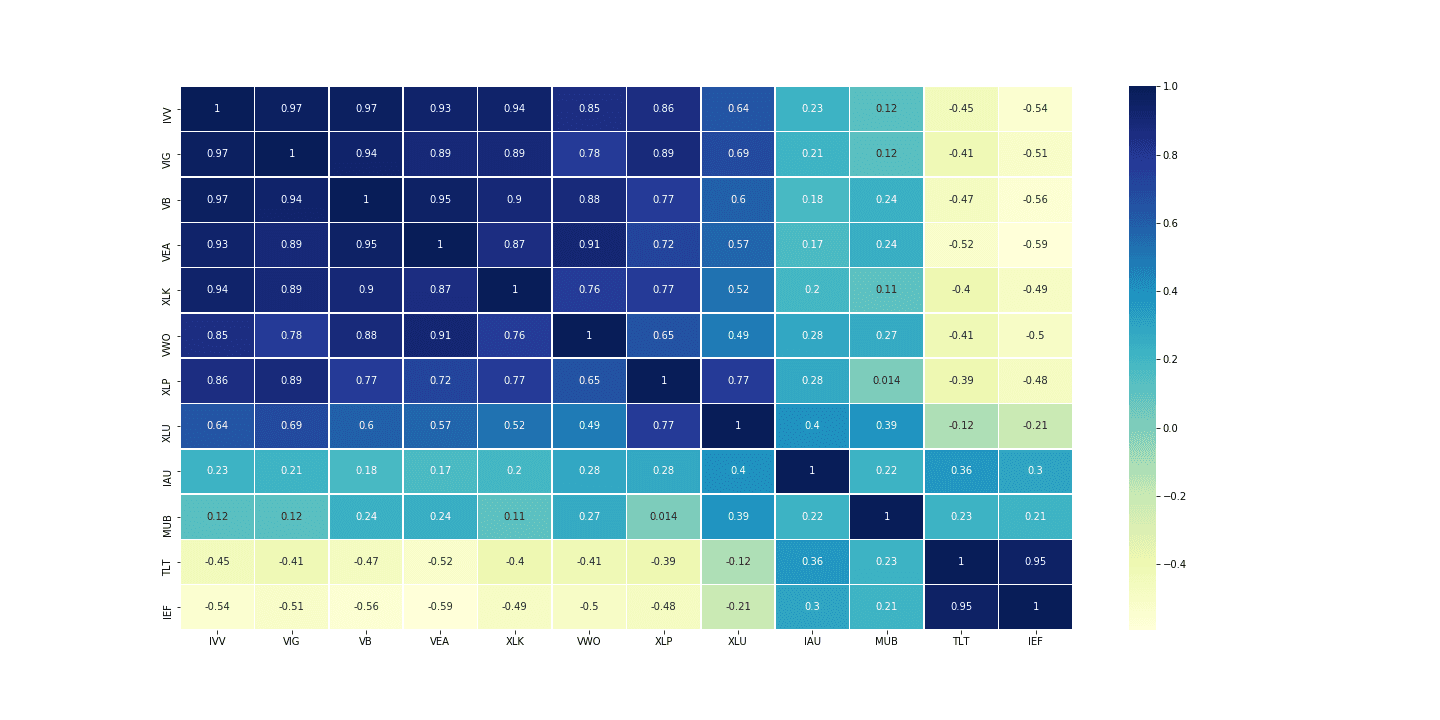 1. Stock ETF:
IVV, VIG, VEA, XLP, XLK, VWO, VB, XLU
2. Gold ETF:
IAU
3. Bond ETF:
MUB, TLT, IEF
As you can observe, Gold ETF has small correlation to stock ETFs as some of bond ETFs have negative correlation to stock ETFs. The portfolio that covers these assets could have smaller adverse impact when the stock market selloff.